Starting with breakfast, Rama has been helping children eat better – and do better – since 2017.
How it started
In South Africa it was found that 1-in-5 children don't eat breakfast in the morning and of those eating breakfast, many do not eat a nutritious breakfast.
Research shows that poor nutrition can hinder children's ability to learn and participate, while children who regularly miss breakfast battle to concentrate in class.
86%
of children that eat a nutritious breakfast concentrate better
89%
of children say they have more energy!
So, in 2017, Rama started The Good Breakfast Programme targeting grades 4 to 6 learners through a 21-day programme designed to improve children's breakfast habits through fun and interactive activities. Our aim is to help more children reach their full potential – starting with a healthy breakfast.
---
Programme Goal
By involving learners, we want to:
Raise awareness about the benefits of good nutrition, the different food groups and how they benefit the body and mind.
Show the importance of eating a healthy breakfast that provides:

higher school attendance
improved learning
better school performance
better health
It is important for parents and caregivers to support their children throughout the 21-day programme, not only with a good breakfast but by actively encouraging children to take part.
Most of all – we want to improve the health and wellbeing of our children, help them do better at school, and achieve their dreams.
Since launching in 2017, the Rama Good Breakfast Programme has successfully reached over 1.2 million learners in Eastern Cape, KZN and Gauteng.
Participating educators have noted a marked improvement in school attendance and concentration of children who took part in the 21-day educational programme.
21-Day Programme: Operating Model
Planning
Working with Department of Basic Eduation to identify 360 schools.
Implementation
Train the trainer model.
21-day programme for grades 4 to 6 learners.
Learner rewards and recognition.
Pre + Post
Programme Evaluation
Assessing impact of programme on learners.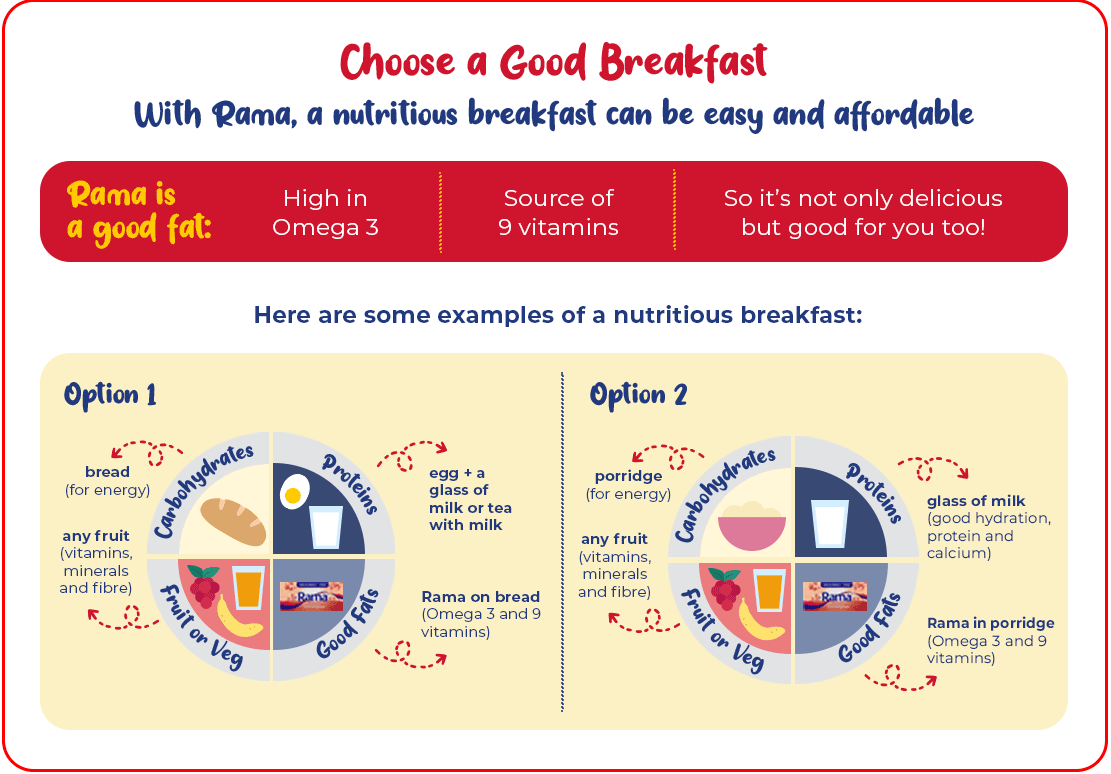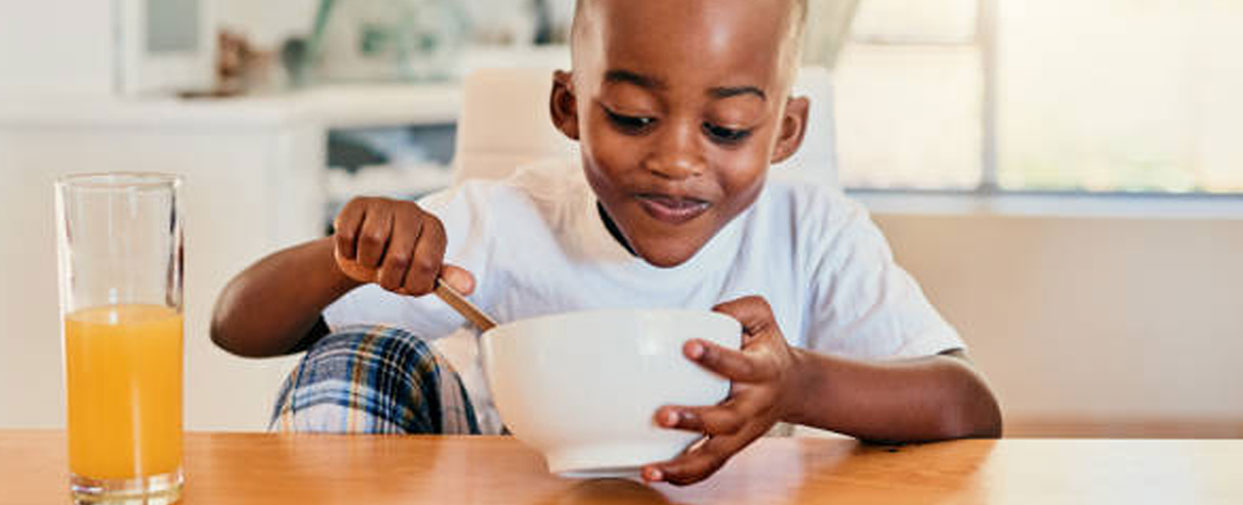 Want to know more? Email: ramagoodbreakfast@rama.co.za